The new iPhones are impressive just the way they are, users enjoy the 3D Touch feature, the ability to take live phones, and much more. While all these features are great, we always look for new ways to improve our devices even more, which is why there are many developers out there creating new apps and hardware for our devices.
Here are some of the coolest accessories to get for your iPhone 6s and 6s Plus.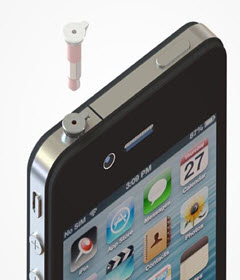 iPin Laser Pointer
This is a great addition for everyone who gives presentations and needs a small device to point at things while giving the presentation. The laser point is a small device that fits into your headphone jack and turns it into a laser pointer. Users need to download the app, which gives it all the functions you need. A simple, but very useful idea.
Magnetic Charger Cable
Apple fans are well aware of the magnetic charger plug, which makes it very easy to charge the device and it eliminates any chances of it breaking off. The same is now available for your iPhone. Users can get the magnetic cable, which splits right at the plug, meaning the actual plug will stay in your phone and the cable can just be attached when needed. This will aid ensure your phone stays protected as nothing can get damaged or break off in the phone.
iXpand Flash Drive
Getting additional storage on your device is easy with the latest technology in USB drives. The iXpand drive has both a lightening plug for your phone and a normal USB plug for your PC. This allows you to store music, movies, pictures, and much more on your device and always have it with you. The device curls around to the back of your phone, which protects it from damaging the phone in case it drops or gets knocked.
Photo Lens Kits
Users can enjoy the already brilliant iPhone camera a lot more with these kits as they include wide angle lenses that will let you capture a lot more in a single view, the fish eye lens that will allow the most amazing warped pictures, and finally a macro lens that allows you to get the best quality up close.