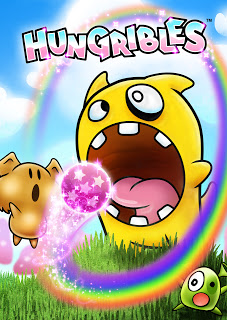 Great news for everyone who's been wanting to play Hungribles by Futuremark Games Studio! There's now a free (lite) version avaible. The free version has 15 levels from the paid version that you can try out first before you decide to buy the game. The free version is also universal just like the paid version. Even though there's a free version, I say skip it. Just go download the full version today! You definitely won't regret it for just $1.99.
Hungribles FREE
Hungribles $1.99
If you read the title then you may have noticed that we're having a giveaway! We have a couple of codes to giveaway for the full version. The first two codes are directly below this post. So if you're lucky enough to snag a code then kudos to you! The rest of the codes will be given out on our Twitter account. So follow us 
@TheAppShack
 for your chance to win more codes if you missed out here! If you do get a code make sure to leave the developer a review on iTunes!
First two codes coming….NOW!
app September 26, 2011 UncategorizedPosted in: 0 Read more >