iPhones are one of the most popular mobile devices available, which requires many different apps and features to ensure all their users get exactly what they want from their devices. As you can imagine, this means many different apps need to be developed that offer different features and options.
We've all downloaded apps that simply don't do the things we want them to but then work correctly for others, making it even harder to find the perfect apps for your device that ensures you will be satisfied with all it has to offer and its features. In this list, we look at some of the most impressive apps of 2016 up to this point some of what might just be perfect what you need.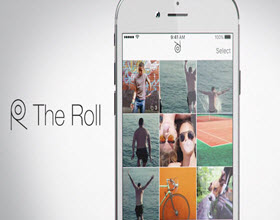 The Roll
The Roll is the perfect app for those who take a lot of pictures and what to know the finer details about the photos. This info includes the date, locations, and all the standard features of a standard library. However, users will also find camera details, including the settings, shutter speed, focus, and even the keywords used for the picture. The app also comes with a unique feature, which will automatically rate your images out of 5. This means you can take various pictures of the same object and see which are the best according to the app. A feature to delete similar images is also available.
Opera VPN
This is the perfect app for anyone who does a lot of searching online. We've all see those annoying apps that pop up while you search, watch a quick video or watch a movie on Hulu from outside of the US. With Opera VPN, you can remove all those ads, on any website you search. The app is currently available for free, which is amazing since it removes all the ads.
Gboard
This is by far the best keyboard to use for your iOS device. The keyboard allows you to access Google, who in chat from where you can share links, reviews, and much more. Meeting up with friends at a place has never been easier as you can search for a convenient location while chatting and share the place and all its details with a single click.