This is an app developed to keep the children busy while on the go. The app is known as 'Cartoon Network Anything'. This is a new medium that will be used to entertain and engage the children. Children will be able to enjoy 10-15 seconds of snack size content that will be uniquely developed for mobile phones only. They will be suitable for children to watch while on the go.
This content will range from games video to memes, quizzes, activities and polls. Children will also learn as they engage in the animated gifts and trivia. This audience of young people will pride in content of original origin like Roll No.21, Regular Show, The Amazing World of Gumball, We Bare Bears, Adventure Time, The Powerpuff Girls, Teen Titans Go and Uncle Grandpa among others.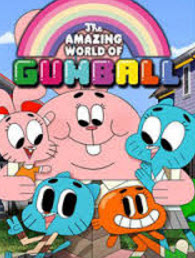 With this app, be sure of endlessly awesome products that are fun, frantic and activities you will hardly predict. The reason for the name; Cartoon Network Anything is because you will enjoy amazing content that never ends.
You can expect to see other items added to the application from time to time. These items will range from puzzles, trivia, videos, games, quizzes and polls. This application is available on Google Play, iTunes, or Amazon. MSG and Data rates will apply and you need to be 18 years or older or have permission from your parent or guardian.
The managing director at Cartoon network stated that CN Anything is an initiative that will bring world-class entertainment for the children and on their mobile devices.
About Cartoon Network
This is an American cable and satellite television channel. It is property to Turner Broadcasting System in Time Warner. The channel is known to broadcast animated programming which ranges from animated comedy. This will be the same content that will be accessed through the 'CN Anything' application. All content developed by Cartoon Network is meant for children and teenagers between the ages of 7 to 16 years.