Smartphones have become very expensive, but a must have for all its features and options it provides. The most popular phones include iPhone and Samsung, which has been known to cost over $1,000. This is a lot of money for a phone, no matter how you look at it, which is why protecting the device is so important and knowing the apps you use won't let you down when it comes to protecting your files and tracking down the device.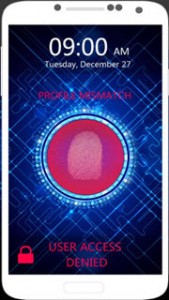 There are a few options to choose from, which provide different securely levels and options while your phone is in the hands of another user. However, some apps simply don't offer the protection you need to ensure everything will remain secret and inaccessible to anyone else.
Finger Print Reader
iPhone and Android have both managed to create one of the most impressive securely systems that most won't even know you have. The Samsung S7 and iPhone 6S both have touch fingerprint readers that won't let anyone get on your phone without the correct print. The system works amazingly fast and does not require users to hold their finger there for a certain amount of time. You will find by just pressing the home button while the phone is locked, your fingerprint will be read, and your files will be accessible. However, if you have been working on the car or your finger can't be presented right now, you can enter your unique 6 digit code.
Prey Anti-Theft
Prey Anti-Theft is one of the best apps to have set up in case your phone gets lost or stolen. The app will allow you to remotely activate all types of features that could assist in finding the device or someone returning it safely.
Users will have the ability to track their devices on maps from a PC or other mobile phone. You will also have the option to take a picture with the front and back camera, which could help in seeing where the phone is in the case of misplacement. An alarm can also be set on the device, which will sound even if the device is on silent.