HBO Now have apps that permit users to stream all HBO content to their phones. The cost for this app is reasonable, coming in only at $15usd per month and does not require the combination of a T.V package.
It provides access to all of the popular shows produced by the company including Silicon Valley, True Detective, Girls, Veep and the Wire. It further offers past hits such as Sex in the City, music concerts, and comedy specials.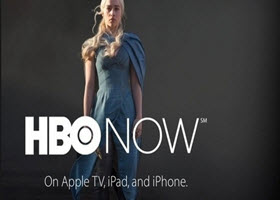 The app also allows for access to a far greater selection of movies. Titles include San Andreas, and Mad Max: Fury Road, with new titles being added monthly, it ensures a constant stream of entertainment to your mobile smartphone or table device. Recently added titles saw Jurassic World and Pitch Perfect added in April.
The app includes titles that are friendly for children, and for parents on the go, this is a true benefit as Sesame Street is offered as are movies such as Rio 2, Happy Feet, and Kung Fu Panda. In addition to regular programming offered from HBO, users can access award-winning documentaries such as Jim: The James Foley Story, Going Clear: Scientology, Citizenfour, and The Jinx: The Life and Deaths of Robert Durst. Sports fanatics will enjoy World Boxing event and other sporting events live, as it happens.
The HBO NOW app is a standalone service and that is its real benefit. Those who already subscribe to its TV package can access it at no additional charge but for those who prefer not to order the TV service, simple can choose to order the app and use at their convenience.
The app can be downloaded to any Android device for a 30-day free trial. This is only offered to those in the U.S and requires a 3G connection.