Dating in the 21st century is much different than what our elders explain with stories about how they met their partners. Meeting someone new doesn't happen which going out or going to a single club anymore, even though places like that are still around. The latest way to meet someone is with online dating options, making it easy to find someone close to you, getting to know them via chat, and meeting up once you are both ready.
Social media platforms have changed what's attractive and how people determine what they want, which fits in perfectly with online dating profiles and how you present yourself. Everyone has a Facebook page, Twitter accounts, Snapchat and all these other ways to connect to friends and invite others to see what they are all about.
Some dating apps allow you to meet people on the other side of the world, check out profiles, and send them messages. These apps also let people from all over see your profile and send you messages to which you can reply and get to know the person on the other side. Here is a list of the best apps that let you chat with people close to you and also connect with those from around the world.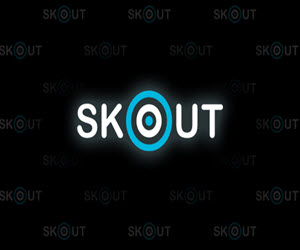 Skout
Skout is one of the most popular dating apps available on all smartphone devices. Users can create profiles by simply signing in with Facebook or your Google account. A few steps are required, which includes information about you that others can see, what you would like visitors to know about you, and a few pictures of course. The app uses your current location and provides the profiles of those around you. However, browsing through the profiles is endless as it keeps going further from your current location as you scroll down. Users also have the ability to "travel" for a small fee in points the app offers. This gives you the opportunity to see profiles from anywhere in the world by typing in the city you would like to visit.
The app also includes various notifications, including who checked you out, who has added you to their favourites, when you have unread messages, and much more. The app also includes a like and dislike feature that gives you access to profiles from which you can choose who you like. Should you like someone who has selected like on your profile, the app will notify you and provide the option to start up a chat with that person.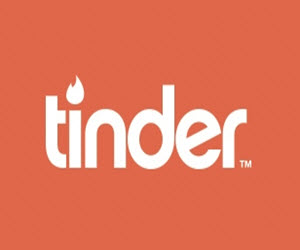 Tinder
Tinder is the most popular dating app and millions around the world are using it to meet new people, see what's available out there, chat, and possibly meet up with people at a later stage. Using Tinder is very easy to use and also available on any mobile phone and PC. Users need to have a Facebook account before a Tinder account can be opening, which will confirm that you are at least 18 years old and that your account is not fake. Users can browse profiles, see their information, look through photos and choose to like their profiles, send them messages, and much more. There are many options when it comes to your account, which stops unwanted people from sending you messages or bother you repeatedly.
WeChat
WeChat is available in various parts around the world. This is a much simpler app to use but doesn't require all the information you need to provide with the apps mentioned above. In WeChat, you can simply create a quick profile that consists of pictures and your status. There is no other required information and signing up takes a few seconds. This app also provides the profiles of people chose to you and will include the actual distance they are currently from you. The greeting messages are limited unit the person accepts your chat request, but that's about all the app has to other. However, for an easy conversation opportunity that doesn't require all your information, WeChat is the best app you can choose as the app is 100% free and allows you some control by letting you choose who you chat to, who can see your profile, and much more.