Internet speeds have increased in huge volumes over the last few years. Mobile devices offer LTE, which can easily stream and download movies within minutes. The most popular apps to do this include iTunes, which comes with a price to watch movies, but also doesn't allow downloading. A few years ago this would have been preferred, but since mobile devices now offer vast storage space, many people would prefer to download movies and keep them for later. Movies are also great to keep on your device for when the kids are bored or feel like watching a movie while visiting family or friends.
Many apps allow you to stream and download movies, some come with a monthly fee, others charge per movie, and there are even some that will allow you to do everything for free. The following apps are available for any iOS devices, including iPhone and iPad. Simply go to the app store and search for the app's name you are interested in downloading.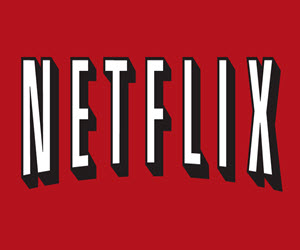 Netflix
Netflix is one of the most downloaded and popular movie and TV series apps available. Users can access the huge range of shows and movies, including the latest additions. Users can access the shows and stream them directing to your PC, Smart TV's, and mobile devices with an app. The service is available for a flat fee of just $7.99 per month and will increase depending on the number of devices you choose to connect to your account. There are no additional fees for watching movies and series and the amount of things you watch in a month is completely unlimited. Downloading is not possible, but shows can repeatedly be watched. Netflix also includes information about what you've watched and what you are busy watching, meaning you can always continue from the last point you left off.
ShowMax
ShowMax is right up there with Netflix, the service is a lot like Netflix, but includes different shows and features. With a single account, you also have the ability to use it on up to 5 devices without any additional fees other than the monthly $7.99. The shows are available on Smart TV's, Smartphones, and of course your PC. The features are very similar to that of Netflix as users can also see what they've watched and what they are still busy watching. The app is easy to use and updated on a regular basis. An interesting aspect about ShowMax is that they include the most popular shows from your country, meaning you get to enjoy all the incredible international shows while also keeping up to date with shows you enjoy most.

Bobby Movie Box
Bobby Movie Box is available to iOS users only. Users have the ability to access their favorite shows and movies for free. Once again, only streaming is available and like most free apps you can expect adverts. However, if you only watch movies from time to time on your device and don't really see a point to pay for it, Bobby Movie Box is a great addition to your apps on your device.
Newest Movies HD
Judging by the name the developer was hoping to provide members with a vast range of movies and TV shows and offer them for free. However, the app only includes cartoons and kids movies, which makes it useful in a whole other way. Having this app on your device is perfect for kids, the interface is easy to use, and only a few adds will pop up while searching. The cartoons and movies are offered in HD and will definitely allow members to take full advantage of giving their kids shows and movies to enjoy.
Tubi TV
Tubi TV is a great addition for all users. This is not a streaming or download app, but instead it provides all the movie information you could possibly need. Just type the name into the app and watch as all the movie information appears. This information includes the release date, genre, actors, and much more. The app doesn't require much space on your device but contains all the info you are always looking for when you try to think of the actor that played in a particular movie.