As we all know, there are apps that can control just about any device that uses a remote. This includes air cons, TVs, PlayStation, Xbox, and more. However, trying to find an app that allows you to control your PC seems to be a bit harder to find, especially when you are looking for something that can control your mouse and keyboard.
This is why we've hunted down the most impressive remote control app for your PC or Mac. This remote is available for Android and iOS, making them perfect for all users no matter what you would like to do on your PC.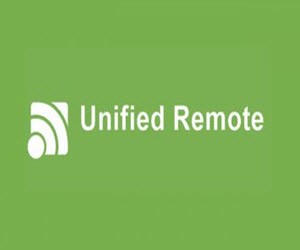 Unified Remote
Unified Remote is at the top of our list at it provide various features, options, is easy to use, and comes with a free version. The app communicates with your PC via wi-fi or Bluetooth as soon as you come in range of the PC. The app itself would change anything when connected, but allows you to take instant access when the app has been opened.
The app can be used to control your mouse movement and keyboard, meaning you can do everything you could do with your mouse and keyboard. The app have various advantages, which makes your life easier, especially when you use it from a distance. If the app is connected via wi-fi, you can control your PC as long as your phone is connected to the same network.
Another great feature is that you can access your files on your mobile device, meaning you can look for a video, movie, or a song directly from your phone without the need of looking at your PC screen. Simply chick on the video or song you would like to play to have to open your media player automatically and play the file requested. Not only does this make it handy as an entertainment remote, but it becomes useful of you busy around the house and just want to play another song.
Once the media player is open, users can take advantage of the media remote on the app. This will allow you to skip to the next track, adjust the volume, pause, stop, and play. The request selected works instantly as if you were selecting the option with the mouse while sitting at the computer.