Apple is getting ready to take its Siri software to new heights in the coming months ahead as it continues to work towards adding it for use in the home via Amazon Echo. It is also reportedly looking to offer Siri to third-party applications and allow for developers to gain access to the voice assisted app.
The recent report states that this is a long-term project and creating a development kit will be the one to hit the market first. It is anticipated this could occur in June of this year and with I being right around the corner, anticipation is high. There are a number of companies who have has access to Siri already, one of those being Yelp, but his was only accomplished after special deals entered into with Apple.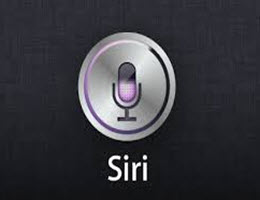 This development has been active for some time, well before Echo became a reality. It is speculated that Siri home will have the ability to turn on/off appliances, and other household tasks. It is further anticipated that this will further become available in Mac app as well, however, this will be later in the year.
If Siri is to be competitive in the home market, it will be competing with some serious completion such as Amazon's Alexa. Google also announced recently it intends to enter this market via Google Assistant. The advantage of Siri is it is multi-lingual and that is a huge advantage over the others and could allow it to gain a larger market share while the others play catch up.
Any updates to this story will be reported as they become available. The anticipation is high so updates are expected in the coming weeks.