Below is a list of the best new apps launched during December 2015 to assist android users in making their decision of what new apps to include on their phones. With Google's play store drowned in new apps during the Christmas developer's rush to get their latest and greatest out into the extremely busy marketplace, it is easy to not give a second thought to some pretty effective apps that will assist android users in enriching their smart phone experience.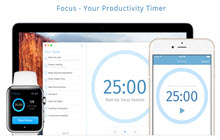 Focus is free from well-known browser designers Firefox assist users in blocking trackers and adds while they browse on their mobile smart devices. It accomplishes this by continually running in the background working to hide or prevent ads from activating on websites and also to prevent trackers from gathering information regarding your browsing habits to be used for analytics, ads, as well as social media sites. The simple action will increase your browsing speed, thereby enhancing your online experience, while it reduces unnecessary data usage by third-party software, which you the user need to pay for.
Storehouse is a popular iOS app that now finally made its appearance on Android, it simply put, sort of brings back the old family photo album. This app allows users still a story with their photos in a manner that chemically duplicated by apps and online photo-bases such as Facebook or even Instagram. Storehouse sorts through a users photos to create interesting stories and pretty collages from videos and photos found on your mobile device. All in a user needs to do is to give their device a bit of a shake to reorganise all their pictures automatically in a new unique layout. After a user save their newly created photo album are free to share it with friends via the usual social media of their choice and is faster than uploading individual photos to social sites and much easier to use.
Cortana, Microsoft's much-vaunted virtual digital personal assistant, earlier this week officially made its way onto Android As Well as iOS. Similar to Siri and Google Now, Cortana will help do verbal web searches, set reminders, help your text, or call your friends as eminently capable alternative to the previously mentioned Google Now and Siri.