The latest Galaxy device has once again shown the world how well Samsung can stay ahead of the competition and provide a device that offers features that simply can't be matched by other devices. The new s7 might be impressive just the way it is, but users will find the phone has so much more to give when accessories are added, which comes with their own features and abilities, creating one of a kind phone, with features that cannot be matched by any other device.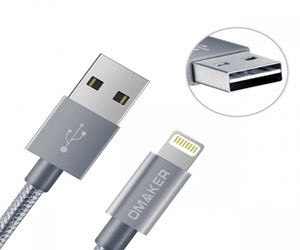 Reversible USB Cable
Many might not consider this to be a great accessory until they've used it. This is a standard USB charging cable that allows you to plug it into your phone upright or even upside-down. This mean chances of damaging the plug is a lot less. Apple, for a good reason, has managed this feature with their latest phones, but Samsung still requires users to check the cable before plugging it in, which is history with this accessory.
iRing
This is a great gadget for those who are worried about dropping their phones, or find it difficult to hold the phone while using only one finger. The accessory is attached to the back of your phone with double sided tape and has a ring attached to it, which can be used to slide you me finger though and get a decent grip or to attaching to anything using the bracket it comes with, making it very easy to use in your car. The bracket can be attached to anything, meaning you could attach it to a wall above your desk or in the kitchen, making it easy to listen to music or watch a video while your hands are busy.
Wireless Charger
Samsung has created an additional device, which lets you charge your phone without plugging it in. This accessory consists of a small round play, which need to be plugged in. Users will be able to place their phones on the disc and the device will start to charge. The impressive part about this charger is that it will charge the phone just as fast as plugging it in, making it well worth having in terms of usability, not to mention safety.