Getting around these days is definitely a lot easier that it was 10 years ago. These days we have GPS options, apps that tell us when the next train will be arriving, apps for taxi's, and so much more. However, with so many apps and options, you might find it somewhat confusing at times to know what the best to download are. Here we will go through some of the best traveling apps to use to get you what you need.
Transit App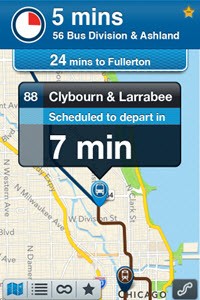 Apple device users can take advantage of the Transit app that will give you the information about any public transport system. The app will provide various options that will offer you the ability to see where the next train is and when it is expected to arrive. The app will also offer the same for busses, which means you will know where each bus is going, what time it will get there, what time it gets here, and much more, long before the bus even gets there.
Uber App
The Uber system is a taxi system that has become extremely popular in over 50 countries. Users can download the app and use it to get a taxi within minutes. The app will also tell you how much it will cost, how long the trip will take, and much more. This means you can work out everything before ordering the taxi, which will also provide your location to the driver that will get there within minutes.
TomTom GPS
TomTom is an amazing GPS system that will provide users with directions for just about any country. The app is not free but comes in at a much lower price than their GPS units soft in stores. The benefit of the app is that users will only need to pay a once off fee, which can be transferred to the next device you get. This means you get to enjoy professional navigation forever with a single purchase. The app also offers a traffic option that is incredibly accurate and comes with a low monthly fee. The service can be cancelled at any time, which results in users being able to take advantage of only the navigation.