During 2015 a huge number of new immersive gaming experiences featuring massive graphical extravaganzas became available on mobile devices via Google Play and Apple's App Store. With the continued giant leaps made forward in device hardware development gamers will be spoilt even more with the next generation of gaming apps fully enabled to make use of the latest hardware technology. Already 2015 produced several great options in gaming types such as classic sports, MOBA's as well as net new experiences. Currently 2016 promises an increase of this type of high quality gaming apps that will see the evolution gain ground in leaps and bounds to continue the trend. Below are a couple of highly anticipated gaming apps that will see the light of day 2016.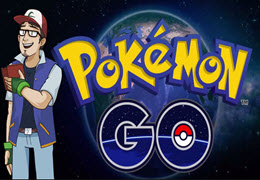 Pokémon GO, will be released on both Android and iOS platforms, to a highly expectant gaming community that's been waiting for the classic Pokémon of GameBoy fame to translate onto mobile devices. This unfortunately is unlikely to happen in the near future but the company announced their intention to deliver an entirely new gaming experienced, promising to be the next great gaming discovery with their new Pokémon GO. A game in which players can catch, barter trade, and do battle with Pokémon in a real world environment in an augmented reality, location-turn commotion via the new Niantic Labs development.
Tell-tale Batman, will also be platformed for both Android and iOS devices. With any new development from Telltale Games known to be highly exciting, due to a well-deserved reputation that they gained via their brilliant cinematic gaming player experience delivered by their past products. Their interactive tales connected well with players across the numerous worlds that they've created including games such as The Walking Dead, Minecraft, and Borderlands. In keeping with Batman's current trend players can expect a brooding dark storyline, with the hero crossed by encounters with DC Comics' greatest villains.
FNAF World will see players enjoying the game on both iOS and Android. Five Nights at Freddy's always received a most interesting spin from Scott Cawthon, and after delivering the previous four instalments of his spellbinding survival horror story line, his next latest FNAF World receives an increasingly cheery approach that promises to avoid the edge of your seat scary stuff. A brave new approach that has everybody on the edge of the seat to see how it pans out.