Below is a must have mix of new creations and developments of trusted existing apps to broaden and brighten any iOS user's day by turning their chosen device into more useful and flexible day-to-day tool. Any experienced smart device user will find these apps most useful, and where applicable highly entertaining, most users continually seek to improve the performance and range of their smart devices in these apps will accomplish such a task quite admirably.
Since we cannot bend the weather to our personal wills and whims just like Sean Connery in the 1998 rendition of The Avengers, we instead will need to trust in reliable weather apps like The Weather Channel to alert us on the weather's daily whims. It offers a nicely polished design combine to its extremely useful notification tray widget. In addition, it offers an extended forecast that predicts the weather on an hourly basis. As an added benefit, it's users will be able to share their regional weather on most social networks, it even offers integration with Apple watches.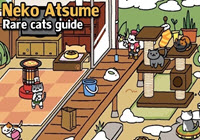 Neko Atsume: Kitty Collector offers iOS users and extremely charming iPhone game that encourages players to leave their stuff on their lawns for stray cats to come play with. The game seduces players via the numerous adorable nekos, cute artful aesthetics delivered via hand drawn pictures, and some very clever gaming mechanics to keep its controls accurate and game play interesting. Players are required to purchase in place furniture not their personal benefit but to gather as many of the unique cat creatures as possible. The highly entertaining game will wait you to continue playing, however the game will refuse to allow you.
Dashlane provides iOS users with a password manager app that is a breeze to create strong passwords with, the app will also store any personal information they may wish to keep utterly private. The app allows you to create and retrieve unique passwords directly from a user's mobile device, or change their passwords with a simple tap. It offers fantastic integration with iOS's integrated Safari browser, where it will additionally fill in and complete forms seamlessly.