UK betting firm Ladbrokes, completed its launch of the much vaunted and long-awaited sportsbook app, developed with a focus on providing a unifying player experience to desktop and mobile devices alike.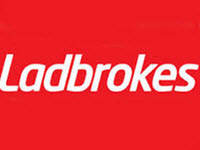 The platform developed and powered by Playtech combines a true cross-platform sports book product into a single work stream that unifies the operator's front-end technology provided by Mobenga, a Playtech subsidiary, this also marks a milestone for Playtech as it is the first omni-channel solution to come from the manufacturer's stables.
The newly developed platform has been described as having the capacity to significantly improve the efficiency and speed of any product delivery, to fulfill and operators ambition of consistently tailoring its product to meet with customer and market demands. This represents a major step in providing product flexibility to operators to quickly and efficiently react to changing markets and player requirements.
The new app will be heavily focused on football prior to the start of the new football season in 2015/16, offering a complete innovating suite of product solutions and promotions focused on attracting football supporters. The app would include a support function for the proprietary My Acca function from Ladbrokes, it allows the app to track sport accumulators in real time. The company's 5+ Acca money back feature will enjoy a new lease on life and be relaunched alongside the app to offer players never seen before value for money.
The Cash Out has now been completely established and makes a highly lucrative proposition for football fans just before the start of the new soccer season.
The development of this new project had started in January 2015, the mobile and web development teams had been integrated into a single cohesive work stream just a month ago. They were previous attempts at developing a similar platform, but these were all scrapped after the announcement of Playtech's involvement.