MGM Resorts recently announced their plans of deploying a mobile wagering system throughout 12 of its Nevada resorts later during 2015, the preferred technology provider will be Gtech Holdings, and no financial terms were disclosed.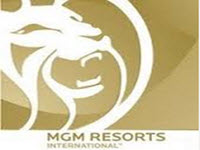 The purpose of the technology will be the provision of mobile casino apps and sports wagering, the Gtech system would modernise the casino's operations to include live betting. Additionally, the new technology will allow MGM Resorts customers to place real money bets from mobile devices anywhere within Nevada. Matteo Monteverdi, Gtech SVP, stated that the system allows MGM to offer additional gaming with no additional space requirements on gaming floors. Thomas Mikulich, Senior VP business development, stated that the product would allow gamblers the enjoyment and convenience with exciting new ways to bet seamlessly across a variety of gaming channels.
Gamers bet $3.9 billion on sporting activities in Nevada in 2014, which is a 7.7% increase with wagering having increased annually in the past five years. In a further press release later this year, Gtech revealed that the successful implementation of the above technology garnered them a multiyear deal to provide similar technologies for MGM. They expect to start with phase deployments of the solutions at MGM's properties during the third quarter of 2015, dependent on regulatory approvals. The technology will modernise MGM's sports betting and casino apps and enable their clientele to wager from mobile devices at their leisure in any location within the state of Nevada. Gtech will now be providing real money on site gaming for mobile slots and casino playable anywhere inside an MGM property via the user's own tablets or smartphones. Both slots gaming and sports betting will combine into one mobile app that links to the player accounts that MGM Resorts.