Respin a joint venture enterprise between Nektan and Spin Games, now newly partnered with Sightline Interactive, a subsidiary of the payment solutions specialists Sightline Payments. The core of the three companies' newly signed agreement requires Respin to incorporate the Sightline Play+ innovative payment solution into the Spin Games real-money gambling platform.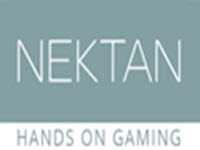 The addition will present players with the option of enjoying the benefits offered by their Play+ payment solution whereby they could instantly transact monies in and to as preferred cash out a secured value to the player's favorite mobile Spin games. All users of Play+ will benefit from its ability to add funds instantly to their on-line accounts or via their mobile sets with this debit and credit cards or cheque accounts. In addition, all subscribed Spin Games players will receive the benefit of a personalized prepaid card from Play+ that may be utilized to purchase at any of the participating casino operators and many ATMs and participating merchants worldwide.
Sightline Interactive registered as a division of the Las Vegas based Sightline Payments LLC, a forerunner in on-line payment solutions specifically for gaming businesses. The Sightline executive team developed more than 50 years experience in payments and gaming solutions and evolved a variety of the current payment technologies that continues to move the international gaming industry forward. Spin Games founded by originator Kent Young during 2012, boasts widely spread creative centres in Reno Nevada, and Bangkok Thailand. The company known for their design and development expertise in the arenas of customized, premium gaming content and its concomitant technologies for a global land-based and interactive market. Nektan renowned as a foremost international B2B mobile gambling content developer, and platform provider, that specializes in the design, build, and operation of mobile gaming applications, solutions, and content in a regulated, RMG – real money gaming, interactive, as well as the freemium gaming arena.